Pet Watch Professional Pet Sitting Service in Cumming, Georgia was officially started on March 1, 1995. On March 1, 2022, we will celebrate another great year in business as the only continuous Professional Pet Sitting company for the past 27 years.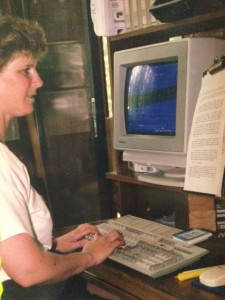 I started Pet Watch as a home based business, so I could take care of my 25-month-old and my 3-month-old sons. Having no capital, I borrowed $1,000.00 from my parents for advertising to get started. My first obstacle encountered was that I had no references. While I received calls, potential customers were unsure of my services since I did not have references. I decided that the next person who called would receive a 50% cut in the rate charged for the pet sitting services if he/she provided me with a letter of reference. The next person that called gave me many referrals. It presented me with the start I needed, and I had clients within several weeks.
The first year, I was doing all the pet sitting, taking reservations, office work, marketing, etc. that is required to run a business. By the end of that year, I knew I needed help, so I brought on a friend to help me with the pet sitting. I contacted other pet sitting companies in the southeast on what was their procedures to hire pet sitters. I drafted contracts and modified all the paperwork to have independent contractors as pet sitters, and Pet Watch still uses this method today.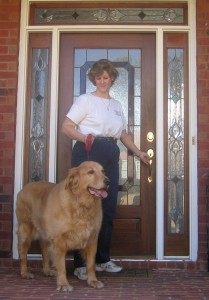 Our second year, 1996 was great. We were averaging approximately 50 new clients a quarter. I created a company policy and procedures manual, brochures, fliers, ads, etc. and spent hundreds of hours working on advertising layouts that I could reproduce inexpensively. That year I bought a computer, fax machine, and hired an answering service to answer our incoming calls because I was out in the field, and it was hard to call people back.
In 1997, Pet Watch had three sitters and myself. The company was experiencing major growth and covering all the counties around Lake Lanier including Lumpkin, Hall, Cherokee, and some of North Gwinnett. Business was starting to become a strain on my family as well. We changed answering services for our incoming calls, and I was still working out of my home with all the office work.
In 1998, we had six sitters working and myself. The company grew so fast that I personally started to lose control of the office work. I needed help on the administrative work, and I was trying to find someone to work out of my home which became a problem. Between all the office work, I was still driving approximately 200 miles a day serving clients.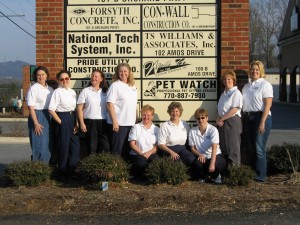 I began looking for office space where I could move my business out of the house. In February 1999, I found an office location centralized in-between our service areas, and Pet Watch moved to our then new location. I brought on six new sitters, hired an office assistant, and reduced our coverage area to only cover Forsyth, Dawson, and North Fulton Counties.
In 2001, Pet Watch was in full growth mode until 9/11.  After our clients returned home, our business fell like a rock in water. No one was traveling anywhere. We had to lay off sitters and let go of the office assistant. Once again, I started doing all the pet sitting and office work myself. These next few years were tough for the pet sitting industry until clients regained confidence to travel again.
We have now expanded from our old office, and in July 2017 just moved into our new current office location at 102 Colony Park Dr, Suite 400. Today, Pet Watch has a part-time office assistant or myself whom still answers our client's calls and handles the administrative work. We have approximately 3 sitters, and we still provide pet sitting/dog walking/house sitting services to over 1,800 clients in the Forsyth area.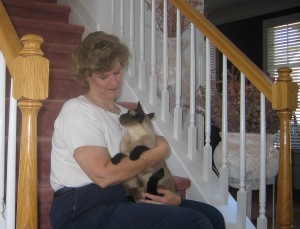 Throughout the years we have had our ups and downs, but we are the only continuous pet sitting company in our area. Though many companies have come and gone, we focus on you and your pet's needs. Pet Watch is looking forward to the future with great anticipation of growing our relationship to better serve you.