Value is very important. Take into consideration all the extra services included in our Basic Service and the added security Pet Watch offers that provides you "peace of mind" while away. Our pricing is a bargain when compared to kennels. Rates may vary depending on your pets individual needs, so please be sure to verify the price quote when our office confirms your reservation.
All reservations must be guaranteed with a credit card – Visa, MasterCard, and Amex are accepted.

Basic Rates Pricing for One Pet – Pet Sitting/House Sitting/Dog Walking:
$25.00 – One Daily 30 minute visit
$50.00 – Two Daily 30 minute visits
$75.00 – Three Daily 30 minute visits
$100.00 – Four Daily 30 minute visits
Overnight Rates for One Pet Sitting/House Sitting/Dog Walking:
$100.00 – 12 Hour Stay
Additional Pets Per Pet Visit:
Per Dog $4.00 Small Birds $2.00
Per Cat $3.00 Large Birds $3.00
Per Horse $10.00 Freshwater Fish $2.00
Additional Charges May Apply for Non-Basic Services.

*
We do except gratuity for all sitters. You can leave it on the counter for the sitter or let the office know you would like to add it to your bill. 100% of the gratuity on the check or credit card charge goes to your pet sitter.
Late and Cancellation Fees:
Reservations with less than 24 hours notice will have a $25.00 fee applied in addition to regular rates.
Cancellations with less than 72 hours notice will have a $25.00 fee applied.
Cancellations within one week of the 4th of July, Thanksgiving, and Christmas Holidays will receive a 50% refund on the total cost of their reservations. Cancellations within 48 hours of their first scheduled "Holiday" visit the client will not be refunded.**
If Paying by Credit/Debit Card:
The Credit/Debit Card on file will be processed in the office. If you choose to pay by credit/debit then a 5% administration fee is automatically added to the total of your invoiced amount.
If Paying by Check:
Please mail and make your check payable to: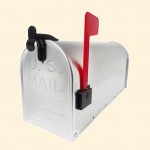 Pet Watch, Inc.
P.O. Box 3324
Cumming, GA 30028
POLICY AND PRICING SUBJECT TO CHANGE
*Additional Rates may include Holiday Fees, Administering Medicines/Fluids, Emergency Vet Visits, Key Fees, Food Runs, etc.
**This is due to the high demand of service during the major holidays.